Make It Ok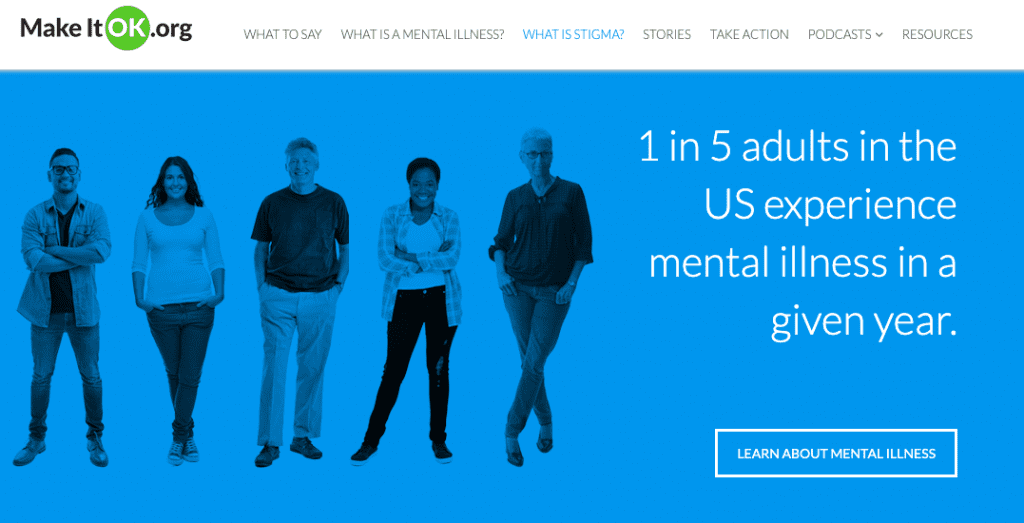 This week, we wanted to highlight Make It Ok, a website designed to battling the stigma around discussions about mental health and mental illness. 
The website offers "dos and don'ts" about how to respond to those opening up about their mental health, videos about harmful language that people should avoid, and a page dedicated to stories where people open up about their experiences with stigma. Make It Ok also has two podcasts – "The Hilarious World of Depression," where people with depression use humor to talk about their experiences, and the "Tremendous Upside," where athletes open up about their mental health.
This is just a bit of what the website has to offer, so if you want to explore more, you can do so here.
---
What has your experience been like with stigma and mental health? How have conversations you had gone with others when you talk about mental health?