Music for Healing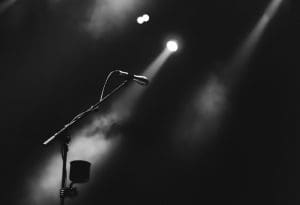 What draws people to music are not just how catchy songs can be and the artists' personalities, but also the subject matter. Music allows those performing, writing, and listening to it to express themselves however they want, talking to and hearing about whatever topics they want.
Naturally, some music is more popular than others. This also includes topics: a deep dive into the Top 40 hits from 1960-2010 found that the top topics tend to be about romance, love, and lifestyles (usually about partying and dancing). Though not as frequent, songs making a commentary about political and social justice issues are also popular.
The conversations about mental health and illness have been becoming more mainstream (particularly among younger generations), and as a result, are also being reflected more and more in pop culture, and especially in Top 40 music. This isn't to say that music about mental health has never been discussed nor hasn't been made by popular artists before (think of The Middle by Jimmy Eat world, blink-182's Adam's Song, or Suicidal Thoughts by The Notorious B.I.G., and those are just from the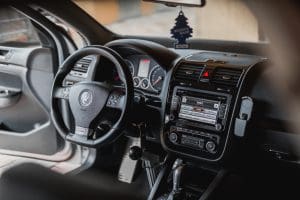 90s). However, radioplay has become a little bit more diverse in its topics, and major artists are talking about mental health in a way that's less about how it's making them feel different and the poor ways they cope, but in a way that the listeners can relate to and realize that they're not alone. It's less romanticizing and feeling weird, but more so coming to terms and normalizing mental illness.
Check out a few songs below that have come out in the past couple of years. Social media and interviews have not only given artists the opportunity to talk about the mental health and illnesses, but also allows them to go more into detail about the writing and recording process about these specific songs too. Most of them are young artists, and show that mental illness can affect anyone regardless of age, race, gender, and sexual identity.
Kehlani – 24/7 Kehlani uses this song to assure others (and maybe herself) that "it's okay to not be okay" and that no one is at 100% all the time, and as the title suggests, 24/7. She's been open about her own mental health herself, and released the song soon after she had been put on psychiatric hold after self-harming.
Kid Cudi – Wounds Similarly to Kehlani, Kid Cudi can be singing to both himself and others in this song, and talks about how it's important to look deep within yourself to take the first steps to recovery, even if it seems impossible at first. He's incredibly open about talking about his mental health, though he admits that he felt ashamed about it had hid it at first.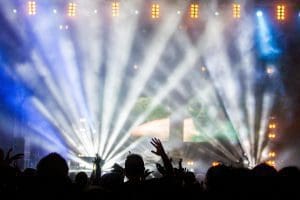 Logic ft. Alessia Cara & Khalid – 1-800-273-8255 This song is probably the most well known when it comes to mainstream music about mental health. Even the title itself is powerful: it's the number for the suicide hotline. Alessia Cara has been open about her own experiences with anxiety specifically.
Shawn Mendes – In My Blood Shawn Mendes has candidly talked about going to therapy and his anxiety, releasing the well-known single to get personal not about relationships like teen pop stars, but about coming to terms with the mental illness.
Julia Michaels ft. Selena Gomez – Anxiety Though it's the most recent song on the list on the songwriter's newest EP, she, and featured artist Selena Gomez, don't hold back about talking about their experiences with mental health. This is especially true for Selena, who has quit social media because of it and has been to mental health treatment programs. The song discusses living with the mental illness and the thoughts associated with it.
Billie Eilish & Khalid – lovely The second song featuring Khalid (who has used social media to talk about his mental health), lovely talks about the singers' experiences with depression and the head space it puts them in.
---
How do you feel about more popular songs and artists releasing songs about their mental illness and health? Do you think there's been a change in how the topic is covered, or do you think mental illness is still romanticized in music?