Four Christmas Gifts that Promote Self-Care
With the holiday season in full swing, you may be stumped on what to get your friends and family members. I think gifts should show people you care about them, help bring out the individuality of the receiver and bring joy well after the holiday season. I have four ideas that promote self-care that I think fill the three requirements above.
1. Water Bottle
Getting your friend or family member a water bottle is a great way to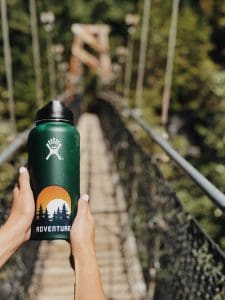 remind them to stay hydrated. There are plenty of stores that carry many different kinds of water bottles so you are sure to find one that matches the style of the receiver. For a more personal touch, you can even customize one for them online or decorate it yourself. I love giving gifts that are personalized. I am always really excited to give personalized gifts because I can't wait to see the person's face when they open it. I gave a friend a really personalized blanket with a picture of their cat's face on it and they loved it so much. I have a personalized water bottle and since it has stickers of stuff I like, I remember to bring it to my classes so I end up drinking more water. This gift can be used all throughout the year, anywhere your friend or family member goes.
2. Hat and a Pair of Gloves
Helping your loved ones stay warm this winter season sure shows you care about them. You can find many different styles of hats and gloves to fit your loved one's fashion style at an inexpensive price, I might add. If you are crafty you can even make the hat and gloves yourself. Even if everyone on your list already has a pair of hats or gloves, giving them another pair can't hurt, especially if your friends are like me and always losing their gloves. You can also give them a scarf to keep your loved ones warm all throughout the winter season.
3. Gratitude Journal
The gift of a gratitude journal can really brighten your loved one's day because of its many benefits. Writing in a gratitude journal helps people remember the important things in life and can bring a smile to their faces even on the worst of days. The receiver of this gift can incorporate it into their morning and/or evening routine. That's what I did when my mom got me a gratitude journal for my birthday. Writing in it helped me to start my day with a smile and end my day feeling calm and content. I really enjoyed writing in my gratitude journal and taking the time to remember all the good things in my life. The cover can be customized to give it a personal touch. The best part of a gratitude journal is the mindfulness it helps people achieve. This mindfulness is something that your friend or family member will have long after the last page of this journal is used.
4. Adult Coloring Books
An adult coloring book might be the gift for a friend or family member that needs some help decompressing after school or work. Adult coloring books have become very popular in recent years, so it's no wonder they made this list of gift ideas. You can get your loved one a coloring book based on their favorite TV show or movie, or with pictures of their favorite animal.
Adult coloring books are a great way to calm down and use one's creativity.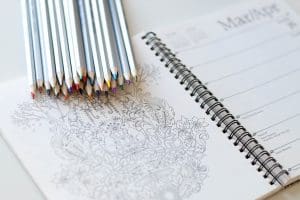 When I am feeling stressed, I color in my Bobs Burger's coloring book. Coloring gives me a nice little break from worrying, since I just think about the picture I am coloring in. Coloring really helps to spark creativity. I really enjoy deciding which colors I am going to use and if I am going to add any of my own patterns. It might not be a bad idea to throwing in a pack of colored pencils with the book so the receiver of this gift can get started coloring right away.
With the holidays coming up it can be hard wondering what to get people. Giving people gifts that can benefit their well-being show how much you care for them. These gift ideas certainly do that, and they all can be personalized for the person receiving them, giving them an extra spark of sediment. Happy Holidays.
---
What are you planning to give as gifts this year? How do you feel about personalized presents, whether you receive or give them? How does it feel when you exchange gifts with your loved ones? Let us know in the comments!