Physical Distancing and Social Obstacles
At the beginning of the stay-at-home orders, I heard someone say "it's not social distancing, it's just physical distancing". At the time, I thought that was a great way to put it. In the age of the Internet and social media, it's almost the best time for everyone to connect from our homes.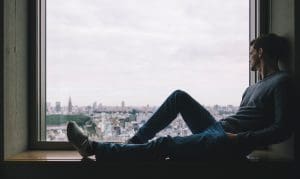 After a few weeks, then months, I slowly lost that positivity. I now feel like growing a friend group in the next year is borderline impossible. This may be due to my living situation. In March, I was living with 3 members of my family. Then in May, I moved to temporary summer housing for an internship. I shared a house with one person I did not know previously. She moved out in July, and I am on my own through the rest of the summer and the fall (I will have no roommates in the college dorms).
To say physical distancing does not impact social distance is naïve in my opinion. Of course I feel isolated, because I am not spending my time with people in the way that I have my whole life up to this point. Making the shift is difficult, especially when it seems temporary (but maybe not really).
As a person who likes to show affection physically (I'm a hugger!) I struggle to make virtual friends. It doesn't feel like the same kind of connection. But I shouldn't discount what I have just because it is different. It's time to focus on what I can do, instead of what I'm used to that is no longer on the table.
Now it is the time to reach out, adjust, be patient, and let new connections develop naturally.
---
What is your current physical social situation like? Are you living alone? With others? Have you experienced any changes in your living situation? Have these transitions affected you in any way?