Dealing with death
The blog post includes a discussion around death and family. Please read with caution if these items trigger or upset you.
---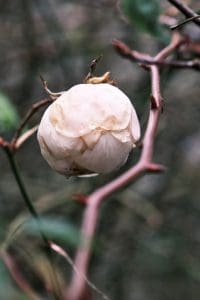 As I mentioned in a previous post, we had recently found out my grandma was sick. Unfortunately, she passed away about three weeks ago. It's been hard for me. I was really close with her, and I've also never had a loved one die before.
In a way I feel guilty, because once she was getting worse, I told myself I wasn't going to see her because I didn't want my last memory of my grandma to be of her dying. Watching her in the two to three month span really was eye-opening. I swear every day she needed help with something new, and it made me sad to watch her struggle.
All I can think about is the upcoming holidays and how they won't be the same without her there. We are having a memorial coming up to celebrate her life, but I'm nervous to go, I don't want to be sad. I don't cope well, I just seem to pretend things aren't real or aren't happening and then it'll hit me all at once.
---
Have you had a loved one pass? Do you remember the first time you've had a loved one pass? What advice do you have about coping with death, or how did you cope (or not) when it came to the death of a loved one?