Summer Book List
I absolutely love to read and feel like it is the greatest way to take a mental health break and get lost in a book. Books are a great way to relax your mind, consider new concepts and tactics, and even self-help.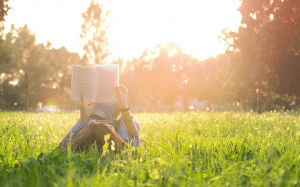 The following is a list of books I'd suggest reading, and some I have read, or am planning to read this summer. Let me know what books you would recommend, or have planned for this summer as well!
I personally, love to read books that educate me or are ways to let me grow as an individual. You may have a passion for another type of book, prefer a different genre, or perhaps even like audiobooks or podcasts better! That is all okay – I just wanted to promote some great reads for you to investigate, and show you different ways I like to recharge and reset my mind when I'm having hard times with my mental health.
---
What is on your reading list this summer? What do you like to do to unwind and recharge? Drop your recommendations in the comments below!