The Semester Is Over, Now What?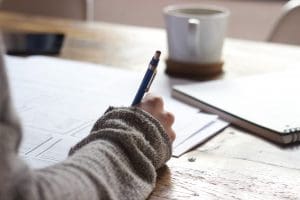 Being a college student definitely can be stressful, but during the stay at home order, along with added stress from the coronavirus, it was a nice escape to keep busy with coursework and final projects. Even personally, a now cancelled summer internship has me scrambling to find new ways to grow professionally in my career path. With the college semester coming to an end, all this added time really has me worried thinking about how I will fill my time productively, especially with everything still closed such as gyms, seeing friends in person, or even going swimming since summer is soon approaching.
If you are a student, and looking for some ways to stay busy and productive while still in the stay at home order, check out this list of some potential suggestions!
Write professional or personal blogs:
Writing blogs can be such a great outlet to share your opinions, experiences, and knowledge with the world and your professional community. The best thing about blogging is that it is a way to build your resume, and show your work in a creative outlet as well. Medium.com is my personal favorite platform to use, and has the option to actually monetize your content in order to earn some money!
Find something relaxing:
I think the best thing that I ever invested in for myself is an adult coloring book, and I think the reason why is because of how soothing and relaxing it is to make my mind escape as I color a masterpiece. What makes you absolutely relaxed? Maybe if you like to paint, try painting a canvas or pottery for yourself. Maybe if you love taking relaxing baths or face masks? Take some time to yourself, put on a candle or essential oils and relax in the bath with your face mask in order to be one with your thoughts. 
Learn a new skill:
I have always been a really busybody, and would always "say" I want to do a project or learn a new skill, but wouldn't have the time. With the stay at home order, this is the perfect opportunity to stop procrastinating and devote parts of your day on projects you have been putting off. A lot of websites such as Pluralsight, Udemy, LinkedIn Learning, and KhanAcademy are now offering free courses where you can learn professional material and get mini-certificated on different subjects. This is a great way to build your resume and set goals for yourself. Maybe you have been putting off a DIY project like a vacation scrapbook, or repainting your room? Now is the perfect time to take out your pictures or take on a more time-consuming project. 
Offer your services:
Right now, we are facing economic uncertainty, especially in the job market. If you are a recent college graduate, or even a current student looking to still grow professionally then it can cause a lot of stress and emotional strain right now. Let's try to approach this in a new way by finding a solution to what we can control. If you are an education major, try reaching out to neighbors or your local community groups to tutor children who may need homework help. Try freelancing for low compensation to local small businesses that may be struggling with business strategy, accounting, marketing on social media, or scrambling to make a website for online orders. This will result in a great resume builder, and positive experiences that will show you as a strong candidate overcoming obstacles once the job market strengthens.
I hope these ideas find you well, and as students we can join together in order to stay healthy, strengthen our community, and be productive during this extra time!
---
How are you keeping yourself busy during quarantine? Are there any new skills or hobbies that you want to try? What has that experience been like?