How Will I Deal With Being Home 24/7 This Fall?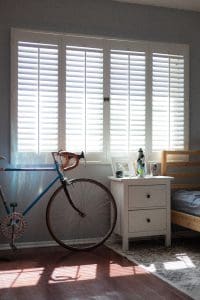 Since March of this year, I have been working at my internship entirely from home, along with doing my college courses from home as well. I have always been a social butterfly, and since my university journey started, I would be bopping between the office and campus Monday through Friday from 11am, to 10pm. I would be the type to take on any and every opportunity that came my way. I strive off a busy social calendar, and I still am that way 6 months into a pandemic. 
Being a commuter student to my university was already tough due to hours wasted in transportation. Although, since the pandemic started it is a whole new vice of having that trapped mentality of being at home 24/7 with really nowhere to go. Nothing is really open still, I live at home with 3 other adults who work and do school from home as well. I have my own room, but how can you even live out of a room working and studying 5 days a week? You can't sit in a library, coffee shop, or Panera. 
I understand that I can still do clubs and career opportunities from home virtually, but it is not the same as being face-to-face with someone. Working at a company where I really didn't know my co-workers and  learning my role on my own is hard. My friends are all away at different universities, and I am finally at a point where I feel so alone, and you can't really make or build relationships or friendships with people you can't be with in person.
This pandemic is incredibly hard on mental health, and mine has been a wave of emotions since day one of this all starting.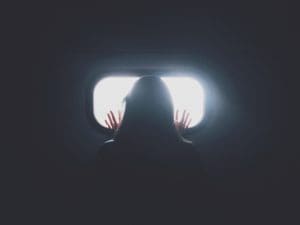 I don't really have any answers anymore, because I seriously have tried everything in my power to improve the way I feel and nothing felt like it was working. I tried journaling, exercising, new hobbies, reading, meditating, online community forums, talking to a therapist, side hustle, you name it. Nothing was working. I have been taking the pandemic week by week, but nothing seemed to be improving. I had hoped my college courses would be a hybrid (at least), but my hope was wiped away once I received the email saying 1 out of my 6 courses would be in-person. 
This blog post is a rant because I have nowhere else to really say how I feel. I'm usually very optimistic, hopeful, and goal oriented. Although, this pandemic was starting to turn me into a very sour, bitter, frustrated, and hateful person. 
I really didn't know what else I could do to improve how I felt?
How could I even manage another 4-6 months living the way we have this entire pandemic? 
Something needed to give, so I didn't have the pandemic mess with me for good.
I started to look back on all the time that has passed since March since that was when the official stay-at-home order began in my state. I looked back at the way I felt during different times, what did I do activity wise, what worked to make me feel better, and what didn't work? 
Little did I know after further analyzing what made me happy and feel good, that these would be my defining hobbies and passions that consisted of my personal identity. This pandemic stinks, let's all agree, but maybe this was the time we can discover ourselves or start a new chapter.  The following is what worked for me and why, but obviously everyone else is different.
Gardening
I started a garden at my house in the spring of this year. I always came from a long line of green thumbs, but never considered gardening a full-out garden until this year. In years past it was always just a few plants I could grow. I have a small patch of garden space at my house, so this year I decided to really give it my all. You would never believe how invested a garden can make you. Between building a fence to protect my harvest, buying special netting, and weeding and watering daily I started spending a bulk of my time out in that garden. The best thing about gardening is that you nurture it like a baby or a pet dog. You really see the fruit of your labor – literally, given you get to harvest your crops from all your time and energy spent on it. If gardening isn't your thing, then I recommend getting a pet (even a little fish), or maybe a little succulent.
Reading About A Topic to Make Me Better Myself
I have recently been very invested in educating myself on personal finance. Usually, during the work and school week, I was way too busy to just read a novel. This summer, and going into this academic year, I actually have the time to set aside to read books that I always wanted to read, but always pushed to the side. The books that I have selected were ones that made me wiser, and actually turned me into a better person since they were usually self-help books. This can be applied to any topic or area you are interested in. This even can be for something career-related like a new resume building certification or software skill. 
Something to Plan and Put a Lot of Time and Energy Into
I'm someone who loves to have an active social calendar – this pandemic was never going to take that away from me. My neighborhood put together various holiday block parties since our community cancelled basically everything. We planned picnics, fire trucks to go around the block to celebrate birthdays, the Easter Bunny came and we had an egg hunt, the list goes on. We even are planning a Halloween Harvest festival with a hayride around the block for families to go on, along with games, costume contests, and food. This has been fun getting to bond with new and old neighbors, make friends, and have something to look forward to that wouldn't get cancelled (like everything else). 
Build My Skill Set in Something I Enjoy & Try Something New
I absolutely love to craft and cook. I signed up for a cooking class with my mom to learn how to make a certain food that I didn't know how to cook. This was a fun activity that we were able to try out, learn to make food we didn't know before, and build our cooking techniques and knowledge. We also crafted and DIYed a TON this pandemic. Between upcycling old furniture, and making home decor with a Cricut craft machine, we became DIY fanatics making different signs, hanging wreaths, and even furniture. This gave us a creative outlet, a time to be with friends, and also something to look forward to. 
As for trying something new, I tried a cycling class! This was something totally new and different that I always wanted to try, but due to COVID I decided to finally give it a try. 
Travel (Kinda)
When I mean travel, I mean safe travel meaning somewhere with a low population density, or even somewhere outdoorsy like a state park, or lake that have spots for social distancing. Fortunately, my family has a cabin in a state park, so I have been up fairly often for internet and media breaks. It feels so great being able to break away from your devices and work computer, to really be at peace. Another recommendation is to have a staycation! At least it the city I am in, there are still quite a bit of things open, that are following social distancing guidelines between wearing masks, timed admission, and more procedures. Take a break out of the house by getting away for a night or two for a peaceful woodsy retreat or even a change of scenery in your own city. 
Pick Up a Side Hustle
When I say, I tried out side hustles, I mean it. Since March, I have managed to keep up with over 10 different side hustles. This may seem over the top, but then again, I already admitted how I love to stay really busy in order to stay productive and on top of things. This was great to find new things to do, build my resume since these side hustles relate to my career field, but also gave me extra cash to save. 
Find Opportunities
Remember how I said, I love to work, stay really busy, and take on any opportunity that comes my way? Well, I was still able to do that since March. I will admit, it is still not the same as in-person, although I was still presently surprised that I was able to find so many virtual webinars for my career field, internships, speaking engagements for myself, networking events, and even competitions to compete in. You can still get ahead in life, despite a pandemic I have now found out. Also, I have learned how adaptable I can be when presented with a major life changing obstacle such as this pandemic.
Hopefully, some of these activities may help you feel better mental health wise. I still don't have all the answers, and I am still trying to stay positive, and look on the bright side. Hopefully, things get better soon, and hopefully for other areas I still can't fix such as making new friends and relationships, having a healthy lifestyle, or even getting out of the trapped work from home 9-5 mentality will be (soon) fixed as well since I'm working on them tirelessly to feel better.
---
How have you been feeling six months into the pandemic? How would you compare how you feel now to how you felt back in March? Have you tried any new, or revisited old activities since staying at home?