How to Embrace Change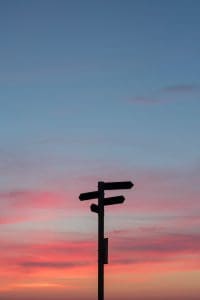 Change is tricky. It is an inevitable part of life and can be immensely positive or quite negative based on where you are in your life at the time. The spring is a time for transition – for students, it is the end of another school year or perhaps the end of their academic journey all together.
With the change of the seasons comes the reminder that change follows us wherever we go. There are positive changes, such as a promotion in a career or a new fulfilling relationship. There are negative changes, like a falling out with a friend or an unexpected job layoff. And then there are the changes that are mixed, like the bittersweet feeling of finishing college where you are relieved it is over but will miss the time that you had there.
Change can be difficult, and some take it harder than others. Interestingly, some adapt well to change and need it to feel good and to function properly. These are the people who frequently move around, love meeting new friends, and change up jobs. There are, however, many who fear change and will do anything to avoid it like staying too long in a toxic situation or not leaving a job that they are unhappy with.
However you view change, there are ways that we can all use it to our advantage even if it is under difficult circumstances.
Keep some parts of your old routine.
To keep the change happening in your life from completely overwhelming you, make sure to practice familiar hobbies and habits to feel more comfortable. If you are an avid reader, make sure to give yourself some time each day to read and wind down. If you are interested in cooking, find some new recipes to keep up with your passion (or indulge in some old favorites!). Continuing small parts of your routine like this will help you feel more balanced with the change in your life.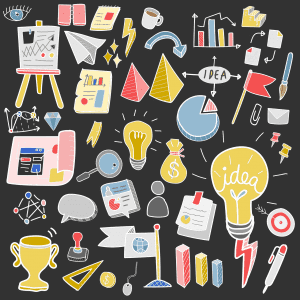 Take this opportunity to try something you have always wanted to.
Change can be inspiring – so why stop at one aspect of your life? Is there an instrument you have been wanting to master? Perhaps there is a hobby you have been putting off for years, telling yourself you will try it someday. Take this time in your life and use it to your advantage to start fresh.
Consider seeing a therapist.
Change is the perfect time to see a therapist. They can lend some advice as you navigate this new terrain and they can offer a helpful ear if you need to vent. If you are already seeing a therapist, make sure to ask them for tips on how to best care for yourself during this new time in your life.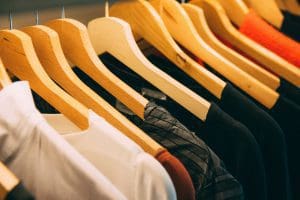 Take care of yourself.
When I am facing a new chapter, I find happiness in looking my best. If I need a boost, I will pick out an outfit that makes me feel confident and switch things up with my normal makeup routine. For some, it may be the opposite and they may get that boost through dressing down and keeping it comfortable. Think about the things that you can do for yourself to feel better during this time.
Allow yourself downtime.
It can be very easy to feel worn down during this period of change. More stress is involved, and emotional exhaustion comes along with it. Give yourself some time at the end of each day to unwind and enjoy your free time. This will allow your mind and body to have some much-needed rest to refuel for the next day ahead.
---
How do you deal with change? Feel free to share below!