Holiday Season Done Differently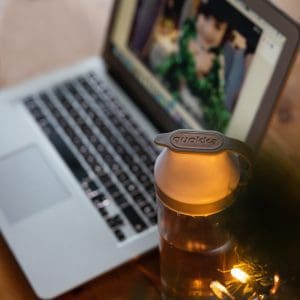 This holiday season has already been one like no other. With family not allowed to leave their state and having older grandparents/family members who are more vulnerable, I sometimes get a rush of sadness that I will not be able to spend the holidays with all my family. My family would always travel for Christmas to see all my cousins, aunts, uncles, and grandparents, but this year we are not able to.  I do realize that the risk of exposure to my grandparents is something I would not risk. However, it is an adjustment to stray from traditions. Instead of doing gifts in-person, they are by mail. Instead of a huge family dinner, there are smaller gatherings of less than 10 people. Instead of holiday traffic, I'd imagine there is going to be a lot less. No matter what the change is, this holiday season will not be like past years, and that makes me anxious.
Some of my peers have mentioned that they are not able to see family over the holidays this year. Some have family who is not able to come be with them. Although this has been going on since March, it becomes especially difficult over the holiday season. This is a time to be spending with family and the ones we love. I've been getting anxious when I think about Christmas and this upcoming season because I know things will be different. I'm not opposed to change, but the change that our society has been enduring is something we haven't had to go through before.
Utilizing our capability to call, video chat or text will be very important this holiday season so that we are still able to talk to the one's we love. I know that although I cannot see my grandparents this Christmas, I will be able to FaceTime them and hopefully be able to see them eventually. I want to take the time to cherish the time that I am able to spend with those around me because these holidays could be difficult for some who are not able to travel home.
---
For those who celebrate the holidays, what do you usually do if you spend the time with your family? What will you be doing differently this year? How have you been feeling this past week given that Christmas and the New Year are both approaching?