Resolutions: Setting SMART Goals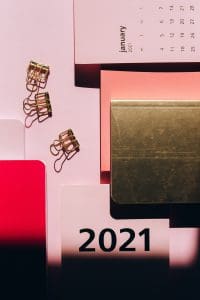 It's that time again. While the January gym rush may look a little different this year, I wanted to share my goal-setting process and reflect on my 2020 resolutions. Well-set goals are SMART:
Specific
If you put the planning into creating a narrow goal, it takes less brainpower to start going after it.
Measurable
It should be clear when you accomplish your goal, or how much progress you have made.
Attainable
Goals should be realistic for the individual making them (you can't break all your bad habits at once with no mistakes)
Relevant
Goals should align with one's long-term objectives
Time-based
Setting a deadline or end date helps with motivation (with resolutions it may or may not make sense to have a timeline)
With these qualities in mind, I set these resolutions for 2020:
Writing in my journal on average every third day
Switching from dramas to documentaries
Wait until I'm done chewing to get the next bite on my fork
The first is a variation of my usual "I want to write in my journal every night." I had to be real with myself and make it Attainable. This also helps with Measurable. I haven't quite met this average, but I haven't beat myself up for missing a few days in a row like I have in years past. This will likely be a resolution I keep for 2021.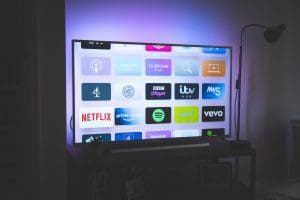 The second is a step in my long-term "get the heck off social media and the internet" plan. If I can get away from the seasons and seasons of dramas (no shade to Grey's Anatomy but that's one that sucks me in), that's one of the strongest pulls to the Internet for me. I'd really like that time back, but I know I can't just leave the Internet cold turkey. So this goal is Relevant and Specific. I'm happy to report that this has kind of worked, although I didn't know how many series of documentaries there are! This goal was overall a success, so I'm going to tweak it for 2021 and keep moving forward.
The third is simply because I eat too fast. But instead of saying "eat slower" I had to make something more Specific and Measurable for myself, otherwise I wouldn't know how to start. In terms of performance, this is on and off. Sometimes I remember, others I don't. I think I'll keep this again for 2021 because I want it to become a subconscious action.
So I suppose my resolutions are set for 2021 already! I'm happy with that.
The reason why I won't make more is because for me, three is about the maximum I can reasonably work on at a time. That in itself is a demonstration of Attainable goal setting.
---
If you have set resolutions, or even general goals for yourself, what do you consider when making them? Have you ever accomplished a goal or successfully developed a habit? How were you able to do so?