Loss and the Holidays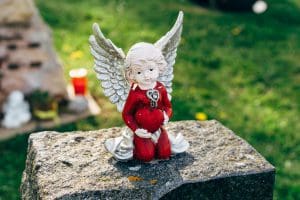 The holiday season this year looks very different for everyone, and in particular there may be people like myself dealing with the first holiday season without a loved one. In February, my grandpa passed away. With the pandemic hitting shortly after, I have struggled to come to terms with the reality of it and believe at times I haven't been able to fully grieve having not spent any real time with my grandma or spent time in their home without my grandpa there. These feelings are hard and unique to this year, and I am sure the holidays coming up will continue to be a bit confusing and surreal.
So far, I have been doing things to work through these emotions as they arise, which often can be at very random times. For starters, if the emotion of grief comes up for me and I am able to, I allow myself to feel it. That can be anything from having a pleasant memory come up of my grandpa, an old picture, or sometimes even just thinking about the reality that he is no longer alive. If I feel the need to cry, I cry. I have also been in closer touch with my grandma. We will FaceTime as well as text and connecting with her not only helps me acknowledge reality and move forward but also, I am able to be a support for her as well. Lastly, I journal whenever I feel like I need to express my emotions in a different way.
The first holiday without a loved one can be a weird and painful process, and this year is no different. It may be harder this year or easier not being in my grandparents' home, I am not sure. I know I am not alone, and I am certain that we can get through them, though, and can celebrate loved ones in new ways. Allow your emotions to exist in a safe space this holiday season and know that you are not alone in this.
---
Have you ever lost a loved one before? Have you lost a loved one this year? How have you – or haven't you – processed your feelings? If you have lost someone this year, how have you been feeling, especially as the holiday season has been in full swing?