Watching Someone You Love Die
The blog post includes a discussion around death and family. Please read with caution if these items trigger or upset you.
---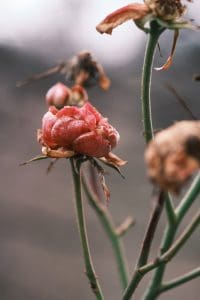 Recently, my family found out that my grandmother is really sick. The day before Easter we got a call that she had stage 4 brain, lung, and liver cancer. Hearing this has been heartbreaking and I haven't been myself since. I've never expected something like this to happen so soon, especially since I've never experienced a family loss before.
I feel guilty that I'm sad and she hasn't even passed yet. Some days I'm completely okay, and the others I'm a mess and it's hard to get out of bed. I can't sleep and my mind is always racing with sad thoughts. I don't want to imagine my life without her, and it pains me to think she won't be at my graduation or wedding.
---
Have you ever experienced a significant loss before? What was the process like for you? What advice do you have to share?