High Schoolers of "Stand Together" Talk about Social Media Stress
Two days ago we ran a blog about Stand Together, a project to educate other students at their schools about the challenges of mental illness and substance use disorders, and to break the stigma of talking about mental health in ordinary conversation. That blog was about middle-schoolers. Today, we talked to the high-school students at their annual celebration of their program's achievements at the Heinz History Center.
We talked to them about how social media throws their mental equilibrium off balance. And what strategies they employ to take care of themselves—and others.
What are the stresses they experience on social media?
Joking About Violence
"The worst is when people joke about school shootings," one sophomore girl says, and her three friends nod. "If they don't like a particular teacher, they'll say, 'That teacher is why people shoot up schools.'"
"And other people joke about hurting themselves or say it casually, like just saying it doesn't matter," another girl said.
"How do you respond?" we asked.
"I tell them straight up that it's not right to talk like that," the first girl said. "I say that those people who were in the shootings were really hurt, and that those things really happened, and you can't joke about it—it's not healthy."
"And that if you really feel like you're going to hurt yourself or someone else," the second girl said, "that you need to talk to someone who can help—like, right away."
"Where did you learn how to respond like this?" we asked.
They said they'd been taught in the Stand Together program.
Fear of Criticism
Another 16-year-old guy said it caused him a lot of stress when one person at his school decided to create an anonymous Instagram account and criticize people from behind that anonymity. He and some other students around him agreed that some students only post super-positive photos, "which is really misleading," one student said.
So the guy made the decision to eliminate all his social media accounts.
"It was a little rough, because everyone around me uses social media," he said. "But I now have a TON of time more than I had before, when I was wasting time on social." He spends that time on activities that he says nurture him. And he can still keep in close touch with the friends he cares about through texting.
Deciding to Take Care of Oneself
A 17-year-old girl told the story of how, three years ago, she came down with symptoms of severe depression. One way she took care of herself at this time was to deactivate all her social media accounts. After getting therapy and medical treatment, she's doing much better, and at the point where she thought she was ready to handle social media again, she bit by bit reactivated her accounts. "It's just what I needed to do to take care of myself."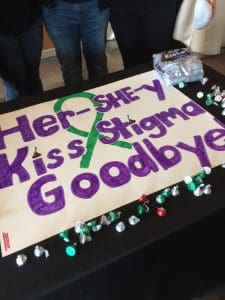 Social Media as a Way to Support New Friends
Finally, another 16-year-old said she'd had positive experiences with social media. She has several friends that she met on one platform or another with whom she has become very good friends—and has even met them in real life a couple of times.
"It's easier to talk about things when you're not face-to-face," she said. "If you love to write, like I do, you can really support someone by writing to them and showing how much you care."
What stresses do you experience around social media? If you have given up your social accounts, how has that affected your life? Tell us in the comments!