Navigating Social Media in the New Year
There are always common types of resolutions that are made as the new year begins. One such resolution is to use social media less (ironically, you may have seen someone say this on social media). Going through social media cleanses and detoxes can give people the time to explore other sorts of activities, and taking a step back from social media can have a positive impact on mental health. Because it's the new year, now is a great opportunity to take a step back and reevaluate your social media habits, possibly even trying to change them throughout the year.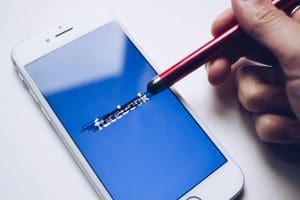 If using less social media is something that you're also trying to do in 2020, you can figure out what's best for you to monitor and control the time you use on your phone and computer. You can set limits on Screen Time, create blacklists for certain websites if you want to cut them out completely, or even delete apps off your phone altogether.
You can still factor in social media into your new year's resolutions, even if you can't, or don't want to, reduce the amount of time you spend online. There are ways to take advantage of social media use instead of feeling like you're not accomplishing much by scrolling through feeds and wondering if that one post you made got enough likes.
One way you can engage in social media in a more positive way is through activism. Social media has become a large and accessible platform for many to get their voices out and speak up about matters that are important to them.
While it's easy to engage in arguments with people you disagree with online or simply contribute to a cause by using a hashtag, the Internet also has a ton of resources where you can actively engage in causes and contribute to those that you care about in a more effective manner. You can create a list of movements you're more passionate about, and once you've decided which ones you want to focus on, you can look online to see if there are any activities near you that you can participate in. Social media is great for finding these sorts of events: websites like Facebook will show you events happening near you specifically, for example.
If you can't attend meetings or protests, you can also use social media to share articles and stories that matter to you. You can either use social media to find articles that others have posted and share those through reblogs or retweets, or post the links you find on your own accounts.
Social media can be difficult to completely cut out, but you can still take control in how you want to use it, especially now when it's the perfect time for a fresh start.
---
Do you plan on changing your social media habits in 2020? What other ways do you think you can use social media in a beneficial way?