A "Self-Evaluator" Site Designed Especially For College Students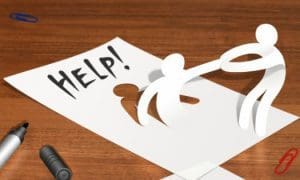 Anxiety is skyrocketing among college students, but they often don't know how to figure out how much the anxiety is interfering with their lives, or where to go on campus for help.
The Self Evaluator website is designed to help you solve these problems. The Duke University School of Medicine developed the Self-Evaluator for Jed's college-student-support site, ULifeline.
It screens for thirteen of the most common mental health conditions that college students face. This screening does not give you a diagnosis, but it asks detailed questions that can identify mental health challenges that might be interfering with your thoughts, feelings and behaviors.
The site is also tailored to give you specific information about exactly when and where on your campus you can go to reach out for help.
This tool was created for college students and we think it is super useful!
In it you will answer survey questions with answers of Yes, No, or Unsure.
Then …
It will briefly give a simple screening of a problem that you MAY have
Then a link that gives more information on that potential problem
There is also an Ask the Experts tab with FAQs about certain topics—simply use the drop-down menu to choose a topic area.
Have you ever used screening tools? What do you think about this one? How was the FAQ/Ask the Experts information? What kinds of resources does your school have for times when you might need extra mental health support?