Headspace
Have you heard of Headspace? Headspace is both a website and an app that helps promote mindfulness in everyday living.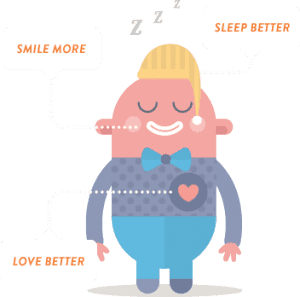 We like Headspace because it breaks meditation and mindfulness practices down into easy to digest pieces (and there's science behind its design)!
Sometimes it can feel very daunting to try something new like mindfulness meditation, but Headspace makes it really easy to understand the benefits and to try out something new!
The app is free, so give it a shot!
Tell us what you think. Did you like the app? Have you tried it before?