Professional Spotlight: Dr. Chugani and Dialectical Behavior Therapy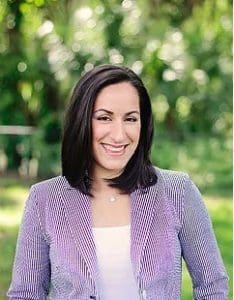 The SOVA team recently had the exciting opportunity to sit down with Dr. Carla Chugani, Ph.D., LPC, a licensed professional counselor that specializes in Dialectical Behavior Therapy (DBT). DBT is a type of therapy that was developed to treat individuals with suicidal thoughts and certain mental illnesses (such as borderline personality disorder). We had the opportunity to ask Dr. Chugani some questions about DBT. Here's what she had to say!
What makes DBT effective?
Dr. Chugani explained that there are four parts of Dialectical Behavior Therapy:
Weekly group therapy sessions
Weekly one-on-one sessions with a therapist
Phone coaching – this allows patients to reach their therapist between sessions for support
Therapist consultation team – provides DBT therapists with support and motivation
These four different parts of DBT work together to help individuals achieve their goals and make positive changes. Dr. Chugani pointed us to a great website that further explains these components.
The group therapy sessions of DBT is like a class where the teacher is a group leader who plans out certain assignments and homework.  The "class" tries to teach and encourage certain behavioral skills.  Homework is assigned so the individual can practice what they learned in "class" in their everyday life.  The one-on-one individual therapy sessions of DBT aims to increase an individual's motivation.  It also tries to apply the skills that were taught and learned during group therapy to specific challenges in the individual's life.  Individual and group therapy are carried out at the same time. The third part of DBT is phone coaching.  This means the patient can reach their therapist between sessions for support.  The last part of DBT is the therapist consultation team.  This is a team that provides support and motivation to other therapists practicing DBT. The consultation team exists to make sure therapists are providing the best treatment possible to benefit the patient.
What are some of the key characteristics of DBT?
Dr. Chugani stated that DBT is a type of cognitive behavioral therapy with a couple of extra ingredients (to learn more about CBT check out this SOVA blogpost). Dr. Chugani explained that when using DBT it is important for a therapist to support and confirm an individual's behavior (rather than criticize a behavior). Also, in DBT, the therapist is most likely to include mindfulness, or being fully aware and present in the moment. We've done a few posts on mindfulness in the past. If you're interested, check them out here.
Next, SOVA asked about whether DBT was used to treat any other disorders.
Dr. Chugani stated that while DBT is usually used for individuals who struggle with suicidal thoughts and borderline personality disorder (BPD), it can be a good treatment if a person often has trouble controlling their emotions. Dr. Chugani explained that DBT might be appropriate for individuals who most days have trouble controlling their emotions and have not received any help from other types of therapy.
What are some of the telling signs that DBT is working?
Dr. Chugani explained that in DBT there is a focus on tracking progress in the treatment plan. The treatment plan is created together by the client and the therapist.  It includes choosing goals that the therapist and individual can work on together.  It is important to try to choose specific goals that are understandable, possible and can be followed to evaluate progress. The therapist and client work together to choose the most important behaviors to decrease (e.g., self-injury, substance abuse), as well as healthy behaviors that should be increased (e.g., taking medication, getting enough sleep, etc.).  Dr. Chugani stated that when harmful behavior begins decreasing and healthy behaviors begin increasing, these are signs that treatment is working. An example of a harmful behavior being replaced with a new skill might be a client writing in their journal or calling the therapist for support (phone coaching) instead of self-harming.
Can you explain some of the facets of self-injurious behavior?
Dr. Chugani spoke about non-suicidal self-injury (NSSI). She stated that often self-injury is done without the individual trying to take their life.  Dr. Chugani explained that with self-harm, there is a stigma that people are doing it for attention, but most often it is used to cope with overwhelming emotional pain. Dr. Chugani pointed out that while self-harm is an ineffective way for individuals to solve the problem they are faced with, it is one way to cope. Many people who self-harm experience temporary stress relief and reduction in intense, painful emotions. The relief that is experienced after self-harm strengthens the behavior.
What makes DBT effective for suicide prevention with young adults?
In addressing this question, Dr. Chugani pointed out that DBT is not a suicide prevention program.  Rather it is a therapy to help show individuals who have constant suicidal thoughts that their life is important and they are worth it.  Dr. Chugani explained that the skills learned in the DBT (e.g. mindfulness, controlling emotions) teach clients to be active in solving their problems and how to respond to tough situations without making them worse. Dr. Chugani believes that the skills taught and learned in DBT are things that would benefit and help most people.  She hopes to study the usefulness of teaching skills to adolescents and young adults to protect against future mental health difficulties.
What are some tips and tricks to practicing mindfulness?
Dr. Chugani said that with mindfulness, the best thing is to just sit down and practice. In traditional mindfulness, Dr. Chugani said that people keep their eyes open, but when someone is just starting to practice mindfulness it can be helpful to close your eyes to prevent distractions.  Chugani also mentioned that just sitting can be difficult in the beginning.  Therefore, she suggested counting breaths to help.
Dr. Chugani also said that mindfulness is a process. It's not about doing it perfectly. She stated that the most important part to mindfulness is recognizing when one's mind starts to drift off track and re-focusing it. The key to mindfulness is in that re-centering of the mind back to being in the moment, rather than being consistently perfect at it. Here are links to our blog posts on mindfulness if you're interested in learning more.
What are some good things for potential clients to know about therapy, especially if they've never been before?
Dr. Chugani stated that one size does not fit all in therapy. She said it's important to feel connected and comfortable with your therapist. If you feel like you're not clicking, it's much better for the client to step away earlier on rather than use unnecessary time and money. To read more about this, check out our blog post I'm Not Clicking with My Therapist.
Dr. Chugani also recommended that if you have been given a diagnosis or you sense there is something wrong, it's good to do your own research about the best evidence-based treatment. Evidence-based treatment is therapy that has been well researched and shown to work successfully with certain illnesses. Dr. Chugani said it is worth the time to do the research, if you can, into what type of therapy would work best for the diagnosis to make sure that you participate in a treatment that is most likely to benefit you.
We want to thank Dr. Chugani so much for meeting with us and sharing her expertise on DBT. If you're interested in learning more about Dr. Chugani and the work she does, visit her website.
If you have any questions about DBT, or any of the subjects covered in today's post, let us know in the comments below.