The Hunt for Podcasts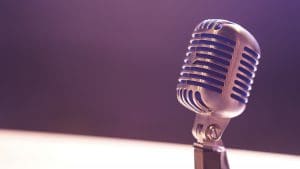 Podcasts have boosted in popularity in recent years. Pretty much anyone can start one, about any topic, and talk for as long as they want about it, with a few tangents and distractions here and there. This popularity and accessibility, while convenient, can also feel overwhelming with the sheer number of podcasts available per the infinite number of topics.
You can usually find out what kind of podcasts to listen to through word of mouth and Best Of lists online (and now that it's the end of the year, these lists are everywhere). There are even lists on the best podcasts for whatever topic that you're interested in: you can check these lists out if you're interested in mental health podcasts in particular, for example. Or, if you want to use podcasts for a distraction and want to use humor as a coping mechanism, there are lists for comedy podcasts too.
Sometimes, it can feel like you're still missing out on so many more podcasts that are available, especially since the same podcasts can tend to appear on these kinds of lists. Of course, popular podcasts will be brought up and discussed more, but it can inspire you to listen to similar ones, yet have no idea where to start.
Luckily, there are search engines for situations just like these. Sites like Listen Notes is like the podcast version of google: just search whatever topic that you're interested in, or keywords about that one podcast your friend mentioned that you forgot the name of, and you'll be given immediate results. The site tells you what kind of platforms the podcast is available on (iTunes and the podcast's website, for example), and has a section for all those curated lists on other sites so you can access all the recommendations in one place. You can see what podcasts are trending, filter based off of the country they're available in, or go on a deep dive in the podcast categories that they have.
And because this is the Internet, you can always take a quick Buzzfeed quiz to see which podcast you can listen to as well.
---
Do you like podcasts? Are you interested in listening to podcasts? Where do you go when you want to find out what podcast to listen to?