Heard on Mental Health Twitter
Twitter is an awesome place for mental health resources and information. Check out these recent tweets from some great organizations. We've linked their websites and twitter accounts below.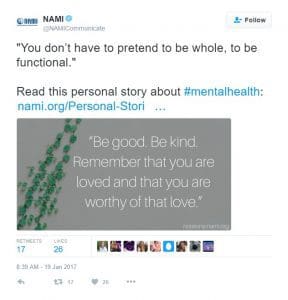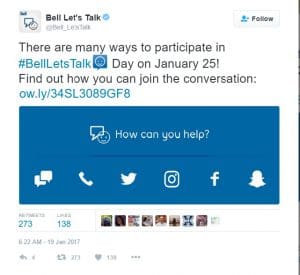 Bell Let's Talk
@Bell_LetsTalk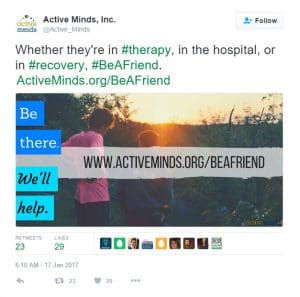 Active Minds, Inc.
@Active_Minds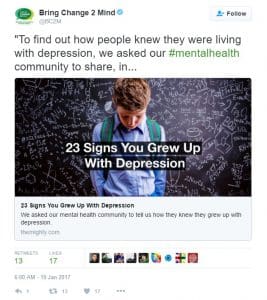 If you're looking to connect to other mental health twitter accounts, check out our post listing a few recommendations!