Playing Puzzles for Stress Relief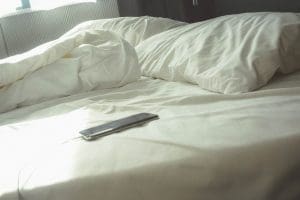 We all have a tendency to turn to our phones when we're bored. It could be when you're waiting in the hallway or at your desk waiting for class to start, on public transportation, or just in bed killing time before sleeping. While this often tends to be us lingering on social media sites, there are tons of apps to explore, with some being more beneficial than others.
Most research on brain games often focuses on its impact on memory and performing everyday tasks, especially for those who are older, aging, and at-risk for dementia. However, playing brain games when you're younger doesn't just have to be an extremely early intervention to keep your mind sharp. Aside from the satisfying feeling of feeling smart by playing puzzles, brain games with their organizational and problem-solving elements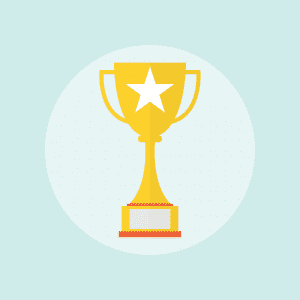 can actually be a way of relaxing and serving as a form of stress relief.

Sometimes puzzles can seem infuriating and even stressful – timed games can make you feel pressured and anxious and that you have to meet a deadline, for example – but if they're lowkey, low-stakes, and something you can quit and pick up at any time, it can be a calming activity. It can even feel rewarding when you finish a game or get really far, which might positively affect your self-esteem.
If you think that puzzles can be a meditative, helpful activity for you to try, or you already play puzzles as a way of relaxing and want some new options, check out the options below! All of them are free and there are options for Apple products, Android products, and online on a web browser if available.
Sudoku (Apple/Android/Web) The game may seem complicated at first, but it's pretty straightforward. One giant box is divided into nine grids, and you have to fill each space within each grid with a number between 1-9. The puzzle-solving aspect comes in because you can only h
ave one of each number per row and column. The apps linked are a color-coded version too to make it easier on the eyes and make it feel more organized.
Two Dots (Apple/Android) Two Dots may sound familiar if you've ever played Dots (after all, it's the sequel). Simply connect the dots to create as long of lines and squares as possible to get points and achieve the goals for each level. The more you play, the levels don't just get more complicated, but they get more exciting and have a more adventurous aspect to them that go beyond just connecting dots. The backgrounds are also artistic, yet calming.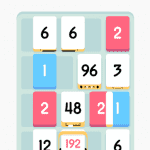 Threes! (Apple/Android) If you're more logical and find numbers to be relaxing, this app might be the right fit for you. It's similar to 2048 where you have to match up tiles that have the same number and add them up, continuing the pattern until you get as large of a number as possible. Threes! Makes it a little bit more difficult however, because you start out with 1s and 2s and can only add 1+2 together to make a new tile. Unfortunately, the free version only has limited number of plays (you can still get more if you watch ads, however).
---
Do you have any games on your phone? Are any of them brain games? Share your recommendations below!