New Music Friday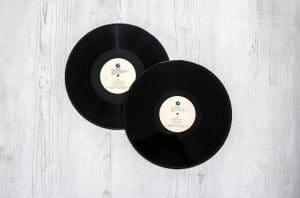 Music can help us in many ways. As several posts here have discussed, it can be particularly helpful when it comes to calming anxiety, providing an escape, or even helping us feel justified in moments when emotions can feel too overwhelming. Music players allow us to create our own playlists depending on our mood, or create ones for us depending on what we like. YouTube allows you to get creative, featuring not just songs, but remixes, mashups, and strange combinations that you can't find anywhere else.
Finding new music can be difficult, though. While the internet has an infinite of music to search for, it's just that, infinite. Even finding music that is similar to what you currently listen to and actually like can be daunting, but the Internet is here to help, offering tools to help you find new music that's refreshing, but also familiar.
If you're looking for similar music to help with concentration and mental health, or if you just want to find new artists to listen to, here are a few websites that make the process a little bit easier:
Gnoosic The musical subset of Gnod (the Global Network of Discovery), Gnoosic has you enter three artists or bands that you like. They can be from any genre, and don't need to match. From there, Gnoosic recommends you a new artist that they predict that you would like, a song of theirs to play from Spotify, and three options: "I like it," "I don't like it," and "I don't know." Regardless of which option you choose, Gnoosic repeats the process, using your choices to narrow down their recommendations.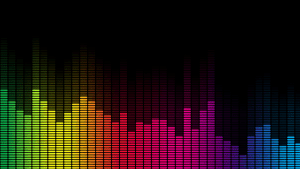 Live Plasma Live Plasma looks rather simple at first glance. It's just a search box where you put in an artist that you like. Once you enter that, however, the page suddenly fills with a web, the artist you searched for at the center. Though intimidating at first, Live Plasma recommends a few artists that they think are similar to your chosen artist, and then recommends ones similar to those artists, and so on. Even better? If you click on any of the artists, there's a small play button that allows you to listen to one of their songs so you can see what kind of style they have.
TuneFind TuneFind is a little different than the other websites in that you've probably heard the songs that they're listing already. You may not know what it is though and most likely heard it on a TV show or a movie. TuneFind allows you to look up that song that you found particularly calming or inspirational that played in the background during a scene on an episode last night: simply search the TV show or movie, find the relevant episode if it's the former, and TuneFind lists the songs that played throughout. Sometimes, TuneFind makes it even easier and will list what specific scene the song plays in too.
---
How do you look for new music? Are there any resources you use to look for music to help with stress relief?