Keep it in Perspective!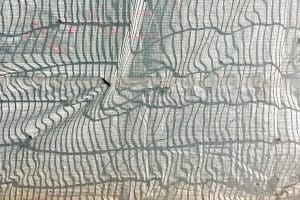 A key contribution to my personal growth away from anxiety and depression has been keeping seemingly impactful negative thoughts in perspective with reality. Many times I have found myself having an average/decent day and letting turn for the worse due to the isolation originating from negative self-talk.
I remember from my high school days feeling highly self-conscious about my physical appearance and presentation. This is a universal phenomenon nearly every teenager can relate to on some level. Often times I chose not to interact with strangers or acquaintances in the halls or my classes due to fear of being judged.
In some cases, I did do things worthy of judgment from my peers. More often than not though, the anxious feelings stirring inside me caused more problems with my interpersonal interactions than anything I might actually say. Looking back, I now realize that was a very effective form of self-sabotaging my ability to interact with others.
If only I focused on the present moment and filtered out the toxic insecurities that entered my mind, I would have learned to cope with negativity earlier in life. By doing so, I would have been able to make more of my teenage years than I did. It was not until early adulthood, with the help of a counselor, that I learned to filter out my negative thoughts, effectively silencing them.
Each person has to deal with negativity; that is normal. It is ability to discern the kind of negativity worthy of one's conscious attention that helps us overcome anxiety and depression and live a happy, enriching life.
---
Do you feel like you overanalyze interactions you have with other people? Have you ever felt like others will judge you for the things you say or do? Has this stopped you from interacting with others?