Having a #RealConvo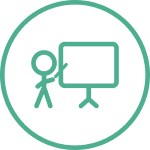 This month is Mental Health Awareness Month. Even though the conversations about mental health, mental illness, and breaking down the stigma have continued to increase and become more mainstream, there is still a long way to go.
As a result, organizations are using May to spread awareness and the importance of mental health and checking in with yourself to see how you're doing. The American Foundation for Suicide Prevention's goal for the month is to inspire people to become more blunt and honest with each other about mental health and mental illness, specifically when it comes to suicide, that is to say, have a #RealConvo.
You can find a bunch of resources and activities if you go to their #RealConvo page. For example, they have videos with AFSP volunteers about various topics, such as personal stories, advice, and the importance of why having these conversations are important. The Read section features all kinds of stories and how-to guides, from ways to ask for help from others to advice on how to talk to someone who has suicidal thoughts, which was written by someone who has suicidal thoughts themselves. These are all done to show the reality of living with and knowing others with mental illnesses and those who have a personal story with suicide and how to start the conversation to make us all feel a little less alone.
The page also features ways you can volunteer or spread the word around in your own community and a list of additional resources.
---
Have you ever had a #RealConvo? How did it go? What advice do you have about starting a conversation about heavier topics like mental illness and suicide? Are there questions you have yourself about how to start a conversation?