Healthy Ways of Dealing With Depression
I am a teenager who lives with depression, and I have struggled for a long time to find healthy ways of dealing with it.
One of the best ways I have found to help me escape all the thoughts going through my head is by watching funny videos on YouTube or watching shows and movies on Netflix that just sound fun and interesting to me.
Sometimes the videos I end up watching even inspire me to try new things. For example, watching Rosanna Pansino on YouTube makes me want to try baking things using her recipes because it just seems like she's having so much fun. I also watch a lot of Markiplier videos because I just think that he is really funny and his energy and positivity make me happy.
On Netflix, my favorite show at the moment is Grey's Anatomy but I think that is only because I want to be a doctor when I'm older. I also really enjoy The Vampire Diaries and cheesy romance types of movies like To All the Boys I've Loved Before and The Perfect Date.
I have also found that just going on walks through parks and just being around nature can be really calming. I feel it allows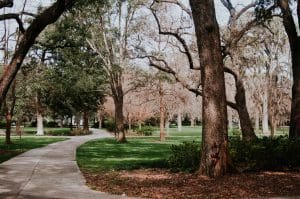 me to clear my head and forget about the rest of my life at least for a short period of time. I have also discovered that just being in the company of people I genuinely trust and feel I can be open with helps me immensely because I'm not worried about them judging me or how they will react if I'm just in a bad mood sometimes.
If anyone else has their own ways they cope with mental illness, I would love to know them!
---
What are your favorite movies or types of videos to watch? Do you prefer lighthearted romcoms or tutorial-like videos? When do you prefer watching these videos?