Election Stress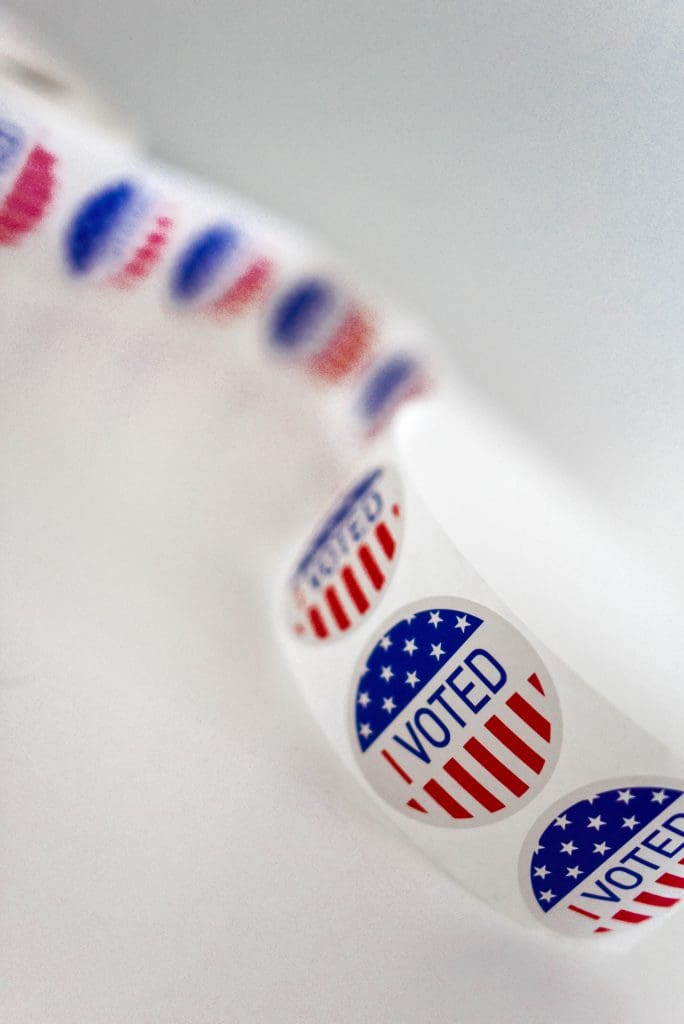 Listen. We know today is incredibly stressful. Even in a year of local and world events that not just lean, but completely skew on the negative side, the election today feels like the season finale of what many consider to be the worst year ever.
If you feel like you're particularly on edge today, you're not alone. Almost 70% of adults – regardless of political opinion – say that the country's presidential election is a significant source of stress, and almost 80% are worried about the future of the country. This is even higher than the number of people who reported that they were stressed about the election and the state of the country in 2016, which created something called "Post-Election Stress Disorder." Primary care visits numbers increased before November 2016 to seek treatment for depression, and there was a general spike in anxiety.
So we get it. Everything is tense, and you may find yourself doomscrolling, gluing your eyes to any and every screen, and letting your anxiety and worry build up, despite wanting to do everything to avoid going online. And given, well, everything, that has happened in 2020, you may feel like your stress, anxiety, depression, and fear are all being pulled in hundreds of different directions. Most of us are still doing everything indoors, school and work are almost all virtual, and we are still either coping with cancelled events and/or are preparing to cope with future cancelled ones, like the upcoming holiday season.
We don't want this to be a reminder of just how bad things are, however. Instead, we hope this post is a way of telling you that you aren't alone, and the Extra Bad feelings you may be going through today are completely understandable. Many outlets have given resources and advice about how to deal with election stress today and over the next few weeks, from the obvious, like avoiding social media, to the practical, like reaching out to your therapist or support system if you feel yourself getting overwhelmed. Focus on what you can control, like the amount of time you spend on apps and on watching TV, and try to distract yourself with things that will keep you busy, whether it be work, watching movies, going for a run, or indulging in your favorite hobbies.
For those who are 18 and over, please remember to vote if you haven't already. For those who can't vote, we hope that you're able to help where you can and remember that you have so much more control over your and your country's future than you think, even if it feels like you can't do anything about it now.
---
How are you feeling today? Do you have any advice or are doing anything for yourself to cope with the election and media coverage over the next week or so?