Self-Care: Taking Care of YOU!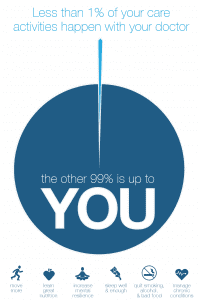 Sometimes the hardest thing to do when coping with an illness is to take care of yourself. Or as many call it "Self-Care."
Self care is not about indulgence, it's about self-preservation – Audrey Lorde
Defining what self-care means is a personal journey. Sometimes self-care may look like a long hot bath, other times it may mean taking a long walk, playing a sport, painting, doing yoga, or journaling. Taking time to discover what helps you get through the tough times and difficult moments is an major part of the journey to living well. Taking care of yourself is essential because it allows you to clear your mind, rest, and be able to take on life!
It is important to remember that not everybody's self-care strategies will be the same!
Sometimes people feel really alone, that they need to get everything done, or care for everyone else's needs before their own. This isn't healthy. Taking time to rejuvenate and being honest with yourself about what you can and cannot accomplish are key in becoming a healthier person.
Need more inspiration?  Check out this YouTube Video by Kati Morton on 'Self-Care in 5 Easy Steps.'
What activities do you participate in for your own self-care? Do you struggle with self-care? Please share with us below!