My Experience in IOP
Over the past few weeks, I have had the experience of attending an IOP (Intensive Outpatient Program). This happened three days a week for three hours each time for a total of nine hours. For me, it was a transition out of what was a pretty difficult time with my mental health. I had just left a job that was extremely draining and did not have the best work-life balance. Although I was tired going into the program, I decided to give it a try after visiting the hospital and getting advice that this would be the best option for me.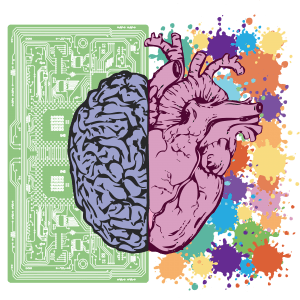 Once joining IOP, the sessions each followed a pretty similar format. The first hour or so was a check-in where each member of the group (usually between 7-9 people in total) would go around and share what happened during the day as well as what Dialect Behavioral Therapy (DBT) skills they used. Some examples include opposite action (i.e. doing the opposite of what you feel like doing), wise mind (being in a state where you use both reason and emotion to make decisions, not wavering on one side or the other), and observe (in essence just seeing how you are feeling and not necessarily act on it. Then, you will do skills building or a time period in which you will learn the aforementioned skills and more towards being able to handle mental health issues in a more effective way. Finally, you end with setting goals and continuing to practice your skills.
Overall, I was a bit hesitant when joining IOP but honestly gained so much through the program. It provided me a sense of community with the others in the group, as we could all share all challenges and triumphs in a way that made us all one cohesive team. The skills that I learned have helped me so much as far as managing my anxiety disorder; I don't panic about it as much anymore. I would really recommend this for anyone that is at a crossroads or turning point with their mental health.
---
Have you ever heard of IOP? What about DBT? Are these techniques or programs that you think are a good fit for you?