Embracing Failure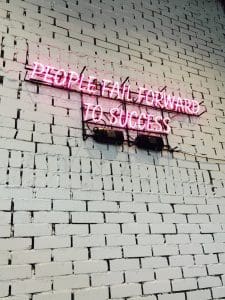 "If you're not failing, it probably means you're not taking enough risks."
Those are the words of Peter Forkner, director of the counseling center at Bentley University in Waltham, Massachusetts, at a recent event in which Bentley, staff, faculty, and alumni recount their stories of failure and lessons learned from them. Bentley University is one of many US colleges making the move to ease students' anxieties around failure and teaching them to cope with it.
This move comes from an underlying effort in schools to deal with the climbing rates of depression and stress that has struck younger generations. Campuses across the nation have noticed the recent struggle among students in finding resilience amidst adversity. Professors encounter students overwhelmed with anxiety after receiving bad grades, and counselors are experiencing a surge in demand.
In response, schools have been striving to normalize failure and to grow from them. Stanford University holds an annual event called "Stanford, I screwed up!" Colorado State University encourages students to take a pledge to "fail forward" – that is, embrace failure and persist through it. Cornell College in Iowa also tells their faculty to not change students' grades out of sympathy. The school sends the message that one bad grade is not the end of the world, and in fact, failure is often needed in order to learn valuable lessons in life.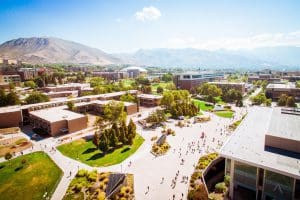 In 2018, a survey from the American College Health Association showed that 22% of college students were diagnosed with anxiety and treated by a professional within the past year, and 17% were diagnosed and treated for depression in the past year, up from 10% for both conditions a decade ago.
Why the rise?
Some say that today, there are more stressors in society that this generation must face. Some blame social media, some blame sheltered parenting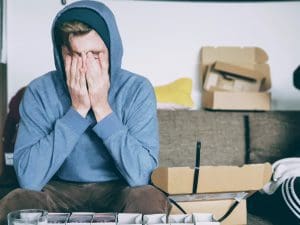 that prevent children from adapting to difficult situations, and some blame the growing pressure to succeed that makes even small failures seem catastrophic. Yet, there is still stigma surrounding this issue – others voice that today's younger generation are fragile and too sensitive. To counter this view, mental health advocates state that the pressures faced by students today are very different from those in the past. The landscape is more challenging now, and campuses can only respond with resources and support to help students get through these tough times.
As campus climates are changing, it will only be a matter of time before discussing experiences of failure become the norm. Bentley University is on its way there, with a "Failure Friday" series in which someone talks about a failure they experienced every week on social media. In this way, as failures are portrayed as a part of everyday life, it may be easier to pick ourselves up and grow from them when they happen. After all, until we fail, we haven't taken enough risks.
---
Have you failed before? What was that like for you, and what lessons did you learn from your experience? What advice would you give to someone who is struggling with a failure? Share your thoughts and experiences below!
This SOVA blog post was based off an article from the Associated Press in the New York Post, "Failure is an option: Colleges try to ease student fear and anxiety." To access the original post, check it out here.