Taking Up a New Hobby: Cooking
I have never liked cooking. I would always stick to simple meals, usually just chicken and rice, to get me through the week. I thought that cooking was way too time-consuming, and I dreaded the cleanup. 
Recently, I got a chance to try out what it is like to cook a new dinner each night of the week. My friend had a subscription to the meal service HelloFresh, and gave me a free trial which sent me a week's worth of food.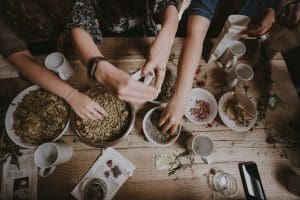 At first, I wasn't excited to have a bunch of meals to cook. I had asked a friend over so her and my roommate could help me cook, so it would go more quickly and I'd hopefully be less likely to mess up the recipe. 
My friends and I made lemon tortellini, and along with being delicious, it was surprisingly fun to make. I got to experience chopping and mincing up vegetables and creating sauces, which I've never really done before. Some steps were challenging, but I found myself enjoying the challenge. I was learning not only new ways to prepare food, but new additions to food that can bring out the flavor in your meals.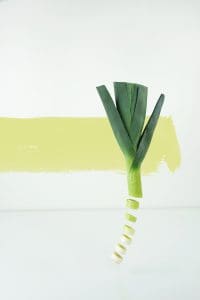 For example, most of my recipes included cooked scallion whites and uncooked scallion greens, which I discovered I loved. They added an interesting and subtle flavor to the recipes, and inspired me to grab them the next time I go to the grocery store. 
The process of cooking was a ton of fun; I really enjoyed chatting alongside my friends and seeing the meal start to come together. I even cooked two of the recipes on my own, and didn't mind it one bit.
My roommate enjoyed our cooking nights together so much that she is ordering the subscription service herself. Although this may sound like an advertisement, I promise it is not, I just want to encourage you to try something you normally wouldn't and see if you enjoy it. I found myself actually looking forward to getting home and starting my next meal, whereas before, I would avoid cooking at all costs. 
During this time of uncertainty with a lot of people having to stay home for weeks, it is helpful to explore hobbies and interests, whether those are ones that you already have or taking up a new one, like cooking. It can be difficult for those who have a mental illness to stay inside for long periods of time, because they are more likely to be in their head with all the extra free time. I know for me, I struggle staying home and am usually doing something most nights of the week to keep busy.
I would encourage those who are staying home these next few weeks to think about exploring activities they normally would not and are able to do from home. You never know what new interest you might pick up!
---
Do you have any hobbies that make you feel better? Are there any interests you have been wanting to try out? Feel free to share below!