An App to Consider: Mango Health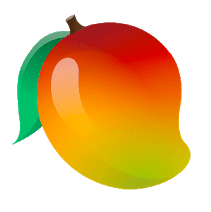 Although we mentioned it in our list of medication reminders recently, we wanted to use this week to specifically focus on the free app, Mango Health. You can check out more about why apps can be useful for taking medication and developing other habits for your help here, but we specifically wanted to focus on Mango Health because of its simplicity and how easy it is to use and understand.
Although one of the primary functions of the app is to remind you to take your medication, Mango Health wants you – as the title suggests – to be at your best overall health! These include adding habits and adjusting them so they are realistic goals that suit you best personally. Many of the habits they give you the option to add have a lot to do with mental health too, including tracking blood pressure, drinking water, and adding a step goal. There is even an option to add a habit that lets you enter your mood up to six times a day or up to 14 times a week.
As far as the medication reminders themselves go, Mango Health will also give you information about the medications that you're taking, including side effects, how they might interact and affect other medications, and how things like food and alcohol can affect its effectiveness.
You can check out the website here.
---
Do you use an app to track healthy habits and/or your medication?