The Depression and Bipolar Support Alliance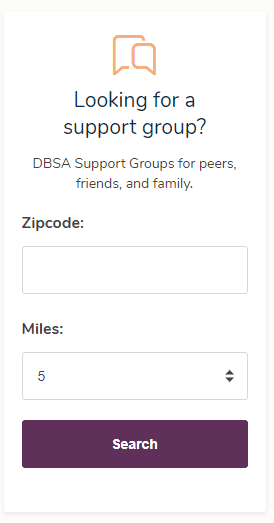 According to the Depression and Bipolar Support Alliance (DBSA), over 21 million Americans are affected by mood disorders including depression and bipolar disorder. Through it's large network, the organization aims to create a community in over 600 support groups and make extensive resources accessible to help those coping with these disorders.
The site means it when they say their resources are extensive. There's advice on how to set and achieve goals (since this can be difficult for those with a mood disorder, according to the website), a worksheet, handbook, and videos about wellness and "living successfully," and a complete breakdown about depression and bipolar disorder.
DBSA really shines through however with its support tools. We want to specifically highlight their section for young adults. They have handouts that talk about wellness in relationships and wellness in school, a weekly online support group, and their own podcast hosted by fellow young adults on topics such as budgeting and insurance with a mood disorder, dealing with relapse, and faith and mental health.
We've only touched the surface about the kinds of resources that the DBSA contains, so if you want to learn more, you can explore here!
---
Do you use any online resources to learn more about mental illness symptoms that you experience? What are your experiences with bipolar disorder?