Staying Positive Until Spring
With the coldness dwindling down, it's easier to get our spirits up and be in a better mood now that nicer weather is on its way. However, it's still a time when the weather is changing and you don't know whether it'll be nice out or we'll get 5 inches of snow! The ending months of winter definitely feel the longest, so it's important to stay positive until spring. 
Here are some things I have been doing to stay positive during these last winter months:
Taking time to read a chapter of a book each day before going to bed
Reaching out to people that I haven't spoke to in a few months
Getting in a good workout or walking outside most days
Writing 3 things I am grateful for or good things that happened through the day in my planner before going to bed
Listening to calming music or podcasts that will help positive thinking and outlooks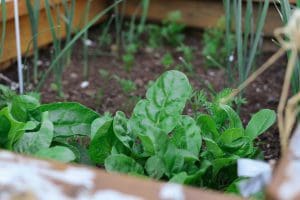 These are only a few ways that you can try to stay positive. I would love to hear more suggestions and recommendations in the comments. Although April is coming up, that doesn't mean it's all clear from here… I know there will probably be some snow, cold weather, and dreary days somewhere along the way! Allergies will also start to set in with the coming spring months as well, something I have struggled with every spring since I was a young child. Here are some recommendations to help with allergies, as I know a lot of people suffer from them as well.
Making sure to take allergy medication every 12-24 hours
Using eyedrops and nasal spray when needed
Staying inside even when it may be nice out sometimes
Getting good sleep
Showering after being outside for medium-long duration
Taking Vitamin C daily
Keeping windows closed
I know it is difficult to do some of these things because the weather will be getting warmer and nicer. But until spring is here and in full effect, it is important to do these things to minimize allergy symptoms. I'd love to hear any other suggestions to ease allergies in the comments as well.
I hope this made you think of some things you can do to ease either seasonal depression going into the springtime or managing springtime allergies (or maybe both)!
---
Do you find that the winter months drag on an are difficult to cope with? In what ways can you stay positive until spring and summer? Comment below!