Codependency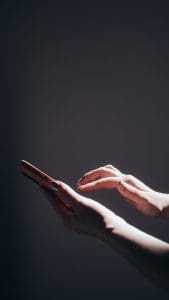 I marked down the third person that has blocked me for being "happy" today. That is the short answer: you see, they told me "You were better off, more happier before I came along. Maybe you should start talking to other people," and this time for once I could not refute the statement, which was such a jaw-dropper.
As much as I wish I could say no, I was not better off, I would be lying and most importantly, lying to myself. Before they came along for the hundredth time, I was posting my go-lucky-happy self. I was in a better place and I still am. But have you ever been baffled by your codependency not creeping up on you ? I was waiting for it to slither in around the corner like "Hey you, we need this person do the 'Act,' send the five voice notes, do the elongated 'Please don't leave me.'"
As time started ticking, absolutely nothing happened. There was no "Hey, wait up" being typed no (checking them out on another page). I just let them leave. I was pretty shocked. This person also knows I struggle with my mental health from time-to-time so I'm sure they didn't think I was strong enough to even leave but then I realized something. The more happier I began to feel, the less people have stayed around. To me that's pretty messed up. Why are people around for the dark days but vanish when the sun creeps out of the cracks? Well because misery needs company.
---
Have you ever been in a relationship or friendship that ended? Why did it end? Have you ever been in a friendship where they were negatively affecting your mood or making you feel worse by being in that relationship? Have you ever been in a friendship that was rooted in negativity? Share your experiences below!